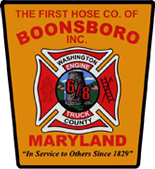 2021 APPARATUS RESPONSE
E-61
E-81
E-62
ET-8
TANKER 6
BRUSH 8
TRUCK 6
SU-80
SU-6
UT-8
SU-60
GATOR 8
BRUSH 6
SU-87
2021 INCIDENT RESPONSE
STA.6
STA.8
FHOB COMB
JAN
FEB
MAR
APR
MAY
JUNE
JULY
AUG
SEPT
OCT
NOV
DEC
Total
0
0
0
2022 APPARATUS RESPONSE
E-61
E-81
E-62
ET-8
TANKER 6
BRUSH 8
TRUCK 6
UTILITY 8
BRUSH 6
SU-80
SU-6
GATOR 8
SU60
2022 INCIDENT RESPONSE
STA 6
STA 8
FHOB COMB
JAN
53
FEB
MAR
APR
MAY
JUN
JUL
AUG
SEP
OCT
NOV
DEC
Total
53
0
0
Past Incidents
Sta. 6
Sta. 8
FHOB Comb
2012
513
365
878
2013
515
365
880
2014
494
333
827
2015
452
359
811
2016
384
315
699
2017
418
366
784
2018
455
398
853
2019
420
304
724
2020
409
2021
416
Web Counters
Website Visitors
Since
August 13, 2010

Visitors Today
Sep 26, 2023


Copyright © 2023 First Hose Company of Boonsboro


Duplication of text, photos, or any other content on this website is prohibited without permission of FHC. If you have questions, please contact us at info@boonsborofire.org
2nd annual mini-golf tournament
By Fire Chief Vernon Wachter
April 22, 2023
Our second annual mini-golf tournament was another success. The "All about Jen" team were the champions.
A great day of food and fun was had by all in attendance .
First Hose Co. of Boonsboro would like to thank all the teams who participated, and a special thanks to our sponsors and contributors:
Adkins Mini Golf for the use of the course
Thompson's Gas
The Fire Store
Hillside Liquors
Please support these local businesses that have supported us.