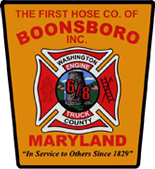 2020 APPARATUS RESPONSE
E-61
17
E-81
24
E-62
8
ET-8
18
TANKER 6
8
BRUSH 8
13
TRUCK 6
11
UTILITY 8
19
BRUSH 6
7
SU-80
20
SU-6
7
GATOR 8
10
SU60
30
SU61
1
2020 INCIDENT RESPONSE
STA 6
STA 8
FHOB COMB
JAN
35
23
58
FEB
34
16
44
MAR
34
17
APR
34
16
MAY
34
1
JUN
34
JUL
34
AUG
34
SEP
34
OCT
34
NOV
34
DEC
Total
375
73
102
2021 APPARATUS RESPONSE
E-61
E-81
E-62
ET-8
TANKER 6
BRUSH 8
TRUCK 6
SU-80
SU-6
UT-8
SU-60
GATOR 8
BRUSH 6
SU-87
2021 INCIDENT RESPONSE
STA.6
STA.8
FHOB COMB
JAN
FEB
MAR
APR
MAY
JUNE
JULY
AUG
SEPT
OCT
NOV
DEC
Total
0
0
0
Past Incidents
Sta. 6
Sta. 8
FHOB Comb
2012
513
365
878
2013
515
365
880
2014
494
333
827
2015
452
359
811
2016
384
315
699
2017
418
366
784
2018
455
398
853
2019
420
304
724
2020
Web Counters
Website Visitors
Since
August 13, 2010

Visitors Today
Jun 24, 2021


Copyright © 2021 First Hose Company of Boonsboro


Duplication of text, photos, or any other content on this website is prohibited without permission of FHC. If you have questions, please contact us at info@boonsborofire.org
By Fire Chief Vernon Wachter
February 4, 2021
Tickets are now available for the Pork Raffle. Tickets are $10 each, with two prizes awarded. Each winner will receive:
23 ibs. loose sausage
16 lbs. Smoked Ham
2 pkg Spare Ribs (approx 1.4 ibs ea.)
2 Pork Butts (3-5 ibs)
1 Picnic Roast (3-5 lbs)
22 Pork Chops
9 - 1 lb pkgs Bacon
1 Smoked Ham Hock
Meat processed/packaged by Hoffman's Quality Meats

Contact Jessie at dorcelphin@aol.com to purchase your ticket.
Thank you for supporting your First Hose Co. of Boonsboro