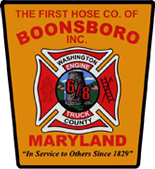 2021 APPARATUS RESPONSE
E-61
E-81
E-62
ET-8
TANKER 6
BRUSH 8
TRUCK 6
SU-80
SU-6
UT-8
SU-60
GATOR 8
BRUSH 6
SU-87
2021 INCIDENT RESPONSE
STA.6
STA.8
FHOB COMB
JAN
FEB
MAR
APR
MAY
JUNE
JULY
AUG
SEPT
OCT
NOV
DEC
Total
0
0
0
2022 APPARATUS RESPONSE
E-61
E-81
E-62
ET-8
TANKER 6
BRUSH 8
TRUCK 6
UTILITY 8
BRUSH 6
SU-80
SU-6
GATOR 8
SU60
2022 INCIDENT RESPONSE
STA 6
STA 8
FHOB COMB
JAN
53
FEB
MAR
APR
MAY
JUN
JUL
AUG
SEP
OCT
NOV
DEC
Total
53
0
0
Past Incidents
Sta. 6
Sta. 8
FHOB Comb
2012
513
365
878
2013
515
365
880
2014
494
333
827
2015
452
359
811
2016
384
315
699
2017
418
366
784
2018
455
398
853
2019
420
304
724
2020
409
2021
416
Web Counters
Website Visitors
Since
August 13, 2010

Visitors Today
Jun 04, 2023


Copyright © 2023 First Hose Company of Boonsboro


Duplication of text, photos, or any other content on this website is prohibited without permission of FHC. If you have questions, please contact us at info@boonsborofire.org
Guestbook
Welcome to the First Hose Company of Boonsboro Guestbook. Your feedback is important to us. Feel free to leave your comments.
| | |
| --- | --- |
| Page of 1 [ Back | Next ] | Records 1 - 12 of 12 |
Signed on March 27, 2022 at 9:22 PM
Guest Name:
Liam Boyd
Rank/Title:
Cadet Firefighter
Location:
Longmeadow
Comments:

keep running jobs boro boys
Signed on December 26, 2018 at 4:10 PM
Guest Name:
Anthony P. Esposito Jr.
Rank/Title:
Deputy Chief
Web Address:
www.northbranfordfire.com
Location:
North Branford CT
Comments:

I was impressed with your website. Stay Safe!
Signed on December 24, 2018 at 2:26 AM
Guest Name:
Denis
Rank/Title:
Volunteer
Location:
Chillum-Adelphi VFD
Comments:

Good design
Signed on February 19, 2017 at 11:32 AM
Guest Name:
Randy Bohannon
Rank/Title:
FF/Paramedic ret.
Location:
Buffalo WY
Comments:

I could work for this F.D. Oley is a class act.
Signed on December 18, 2016 at 9:37 AM
Guest Name:
Paul Beckingham
Rank/Title:
Retired Captain
Web Address:
www.cafepress.ca/firescapes
Location:
Toronto Canada
Comments:

Very nice site..well put together. Just wanted to wish you and yours the Best for the Season, Merry Christmas and a Great New Year...keep up the good work and be safe!

Please feel free to drop by and view my Fire and Ems art and sign my new guestbook
Regards Paul
Signed on October 05, 2015 at 8:22 AM
Guest Name:
John L. becker
Location:
New Cumberland, PA
Comments:

I would like to thank Ed Williams, Vern and the day driver at Station 6 for the hospitality and help with the station tours and apparatus photo session during our visit to Boonsboro on September 24, 2015. You guys are AWESOME and went above and beyond what I was expecting! Keep up the great work and God Bless you all!
Signed on June 12, 2015 at 3:14 PM
Guest Name:
Chris Schlieckert
Location:
Manidokan Camp & Retreat Center
Comments:

Thank you for your community service today at Manidokan!
Signed on January 12, 2014 at 10:12 AM
Guest Name:
Jeff Cline
Location:
United States
Comments:

Thanks for your successful efforts on the Taylor's Landing incident.
Jeff
Signed on January 25, 2013 at 10:29 PM
Guest Name:
Kathie Myers, K&R Engraving
Rank/Title:
Owner
Location:
Hagerstown
Comments:

I wish to all the recipients of the 2012 awards a heartfelt congratulations for
your service to the citizens of your community. You are special in that you give your heart and soul to help your fellow citizens, and with an attitude that does not expect a thank you from anyone. Well, I thank you, and respect you inthe highest regard. Congratulations to all of you, as you so meaningfully give to all without the expectation of acknowledgement. Keep on keeping on....you are awesome!!!!
Kathie Myers
KR Engraving
Signed on November 07, 2010 at 11:36 PM
Guest Name:
Mellissa Carter
Comments:

Its great that you guys have finally gotten to the digital age. I just wish that you had more pictures up. I would love to see what everyone has done to 8. Since, I know when I ran (like 10-15 years ago) 8 was just a concept and land.

Im also glad to see that some of the old faces that I used to run with are still around and that some new ones have come on board.

Take care everyone.
Signed on August 13, 2010 at 3:06 PM
Guest Name:
Anrae [SHAFT] Godley-Cooper
Rank/Title:
Spc. U.S. Army Infantry OIF 09-10
Comments:

Thanks for making the U.S.A. a safer place to live, May God Bless you all and your familys!
Signed on August 13, 2010 at 2:17 PM
Guest Name:
Ken Hicks
Rank/Title:
President
Web Address:
www.lpvrs.org
Location:
Lexington Park Maryland
Comments:

Welcome to the web and FireHouseSolutions family.
| | |
| --- | --- |
| Page of 1 [ Back | Next ] | Records 1 - 12 of 12 |