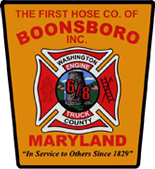 2021 APPARATUS RESPONSE
E-61
E-81
E-62
ET-8
TANKER 6
BRUSH 8
TRUCK 6
SU-80
SU-6
UT-8
SU-60
GATOR 8
BRUSH 6
SU-87
2021 INCIDENT RESPONSE
STA.6
STA.8
FHOB COMB
JAN
FEB
MAR
APR
MAY
JUNE
JULY
AUG
SEPT
OCT
NOV
DEC
Total
0
0
0
2022 APPARATUS RESPONSE
E-61
E-81
E-62
ET-8
TANKER 6
BRUSH 8
TRUCK 6
UTILITY 8
BRUSH 6
SU-80
SU-6
GATOR 8
SU60
2022 INCIDENT RESPONSE
STA 6
STA 8
FHOB COMB
JAN
53
FEB
MAR
APR
MAY
JUN
JUL
AUG
SEP
OCT
NOV
DEC
Total
53
0
0
Past Incidents
Sta. 6
Sta. 8
FHOB Comb
2012
513
365
878
2013
515
365
880
2014
494
333
827
2015
452
359
811
2016
384
315
699
2017
418
366
784
2018
455
398
853
2019
420
304
724
2020
409
2021
416
Web Counters
Website Visitors
Since
August 13, 2010

Visitors Today
Sep 29, 2022


Copyright © 2022 First Hose Company of Boonsboro


Duplication of text, photos, or any other content on this website is prohibited without permission of FHC. If you have questions, please contact us at info@boonsborofire.org
Latest 10 Responses

09/28/2022: OLD NATIONAL PIKE / CLEVELANDTOWN RD - [FREDERICK CO LINE - ROHRERSVILLE RD] - PERS INJURY COLLISION - CO6,RS69,R69 - TG: PS1 E222710084 2225170 20:29
09/27/2022: 5516 AMOS REEDER RD - [PARK HALL RD - RENO MONUMENT RD] - FALL INJURY - R19,M192,CO8 - TG: PS1 E222700063 2225072 22:56
09/27/2022: 8037 MOUNTAIN LAUREL RD, SNYDER\'S PLUMBING & HEATING LLC, BOONSBORO - [KEADLE RD - SAN MAR RD] - GAS DETECTOR - Completed: Cancelled By Caller, Changed Mind - CO6,E61 - TG: PS1 F222700008 2225046 16:24
09/27/2022: 8037 MOUNTAIN LAUREL RD, SNYDER\'S PLUMBING & HEATING LLC, BOONSBORO - [KEADLE RD - SAN MAR RD] - GAS DETECTOR - CO6 - TG: PS1 F222700008 2225046 16:24
09/27/2022: 8005 OLD NATIONAL PIKE, THE YELLOW HOUSE IAO - [SCENIC VIEW CT - MILL POINT RD] - MEDICAL EMERGENCY - R75,M752,SUP60,CO6 - TG: PS1 E222700035 2225036 13:43
09/24/2022: 5516 AMOS REEDER RD - [PARK HALL RD - RENO MONUMENT RD] - CHEST PAIN - R69,CO8 - TG: PS1 E222670071 2224820 22:15
09/24/2022: 21856 BOONSBORO MOUNTAIN RD - [KEADLE RD - NATIONAL PIKE] - PERS INJURY COLLISION - CO6,FEA89 - TG: PS1 E222670047 2224797 16:15
09/24/2022: ROHRERSVILLE RD / BROWNSVILLE RD - [YARROWSBURG RD - GATHLAND TRAIL, UP TO] - PERS INJURY COLLISION - CO8,FERS19,FE19,R69,EMS1812,C6,BR8,M691,FEBC903,SUP69,FEA199,ET8 - TG: PS1 E222670028 2224775 12:18
09/24/2022: ROHRERSVILLE RD / BROWNSVILLE RD - [YARROWSBURG RD - GATHLAND TRAIL, UP TO] - PERS INJURY COLLISION - CO8,FERS19,FE19,R69,EMS1812,C6,BR8 - TG: PS1 E222670028 2224775 12:18
09/24/2022: ROHRERSVILLE RD / BROWNSVILLE RD - [YARROWSBURG RD - GATHLAND TRAIL, UP TO] - PERS INJURY COLLISION - CO8,FERS19,FE19,R69,EMS1812 - TG: PS1 E222670028 2224775 12:18
View Past 30 Responses

Brownsville Pond Maintenance

September 22

Today Volunteers and DES M188 took time to train on drafting, and at the same time, flush the dry hydrant at the Brownsville Pond. The Brownsville Pond provides much needed water in South County in the event of an emergency in addition to it's recreational benefits. ... (Full Story & Photos)

Raffle!

Fundraising, August 05

Our next raffle is up! $250 in Cash. $250 in Maryland Lottery Scratchers. Drawing to be held live, Wednesday, August 17th at 7:00 p.m. Limited to 150 tickets at $10 a ticket. Use the QR code or select the web link below! Pass it along!

https://checkout.square.site/buy/3H7IMJHEOO5ODNF6BOYV2W2B?src=qr

All proceeds go directly to supporting your local volunteer fire department.
ANNUAL CAR SHOW

Fire Chief Vernon Wachter, July 24

Our annual car show will be held August 6, 2022 starting at 11 a.m. Come out and enjoy a day filled with great cars, good food, and music.
Admission is free, with great BBQ, and other food and drink selections available for purchase.

Those registering vehicles for the for judging, the fee is still just $10. All participating vehicles must be registered and on the field by 11 a.m.
All proceeds benefit ... (Full Story)




Vehicle into a building

FireFighter Joey Allen, July 22

At 11:54 hrs Co.6 was alerted for a vehicle into a building. E-61 arrived on scene and confirmed the initial dispatch of a single vehicle into a house. E-61 held it with themselves, TRK-6, 692, and RS69 and returned the rest. ... (Full Story & Photos)

Your feedback is important to us! Feel free to sign the guestbook.