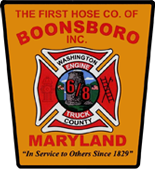 2018 APPARATUS RESPONSE
E-61
E-81
129
E-62
ET-8
144
TANKER 6
BRUSH 8
75
TRUCK 6
UTILITY 8
80
BRUSH 6
SU-80
91
SU-6
GATOR 8
30
SU60
2019 APPARATUS RESPONSE
E-61
3
E-81
20
E-62
2
ET-8
36
TANKER 6
1
BRUSH 8
14
TRUCK 6
1
SU-80
14
SU-6
1
UT-8
15
SU-60
3
GATOR 8
1
BRUSH 6
2019 INCIDENT RESPONSE
STA.6
STA.8
FHOB COMB
JAN
26
21
47
FEB
24
32
56
MAR
27
APR
MAY
JUNE
JULY
AUG
SEPT
OCT
NOV
DEC
Total
50
80
103
Past Incidents
Sta. 6
Sta. 8
FHOB Comb
2018
455
398
853
2017
418
366
784
2016
315
2015
452
359
811
2014
494
333
827
2013
515
365
880
2012
513
365
878
Web Counters
Website Visitors
Since
August 13, 2010

Visitors Today
Mar 22, 2019


Copyright © 2019 First Hose Company of Boonsboro


Duplication of text, photos, or any other content on this website is prohibited without permission of FHC. If you have questions, please contact us at info@boonsborofire.org
By Deputy Chief Vernon Wachter
March 7, 2018
The always popular "Good Friday" cash bingo will be held Friday, March 30th. 20 games for only $20 at the door. Doors open at 5 pm., with games starting at 630 pm. Food and beverages will be available for purchase. For more information, or to reserve a table or seat, contact Jessie @ 240-313-5454 or email dorcelphin@aol.com.
Please no outside food or drink during the event.
As always, thank you for supporting your Boonsboro Fire Company !